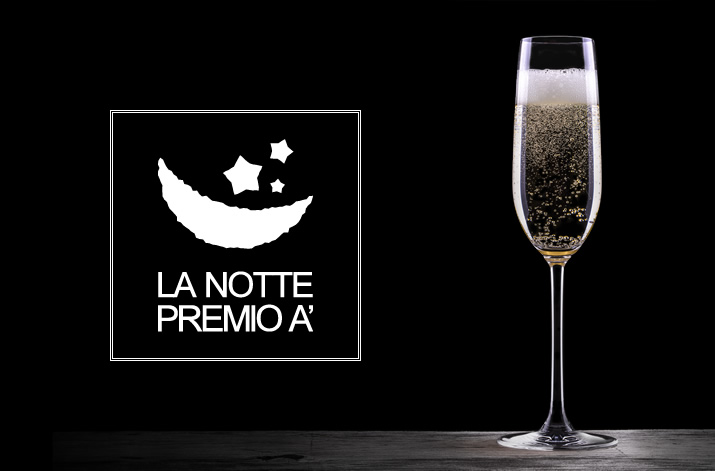 La Notte Premio A' : The A' Design Award Ceremony and Gala-Night is the largest design celebration of the year, bringing together designers, brands and institutions for collaboration and networking possibilities. Discover more about the A' Design Award Networking Effects.
The Gala-Night is a very special black-tie event where the winners of the competition come together to celebrate the results of the competition. The event aims to create networking opportunities and media coverage for winners. The venue is usually chosen to be a villa in front of the Como Lake, or a historical place. The event features unlimited drinks, and fine Italian food. Winners, press members, and industry leads are invited to the event. Each A' Design Award winner is provided a free entry ticket to the gala-night, plus a free ticket for a guest.
Networking Opportunities
The A' Design Award Gala-Night provides two types of Networking Opportunities. The first type of networking occurs since in addition to winners, prominent industry members, magazine editors, public figures, jury panel, bureaucrats and press is invited, giving the participants to connect and make new relations. Furthermore, A' Design Award & Competition has the most number of competition categories when compared to any awards. This is a strategic decision to create a second layer of organic networking and dissemination possibilities for winners. For example since A' Design Award is open to both product designers and product manufacturers, at the A' Design Award Gala-Night, they are able to come-together on equal basis, discussing opportunities for further business development or collaboration. The same principle applies for architects and real-estate developers, artists and gallery owners, media members and designers, interior designers and furniture designers, interior designers and architects, engineering solution providers and designers, packaging designers and product designers and so on so forth. Within this perspective A' Design Award Gala-Night is unique among all design awards and competitions.
Gala-Night & Award Ceremony – 2015:
La Notte Premio A', Villa Gallia, Como, Italy.
Dates: 18 April 2015.
Award winners will be provided an exclusive invitation that grants them free entrance to the premises, together with one of their guests. Laureates can invite important institutional or press contacts through the RSVP and VIP Invitation System.
Exclusive VIP Invitations & RSVP System
A' Design Award & Competition allows winners to invite specific press members or industry contacts to join the A' Design Award Gala-Night. To do so, winners are required to fill an online form and A' Design Awards will send all contacts a free invitation to join the Gala-Night, so that an opportunity for talking face-to-face with distributors, manufacturers, and press members could be created. There are no limits on number of people winners can invite, however the space is limited therefore the winners' contacts should be confirming their participation using the online RSVP system. Winners are allowed to invite: Press Members, Product Manufacturers, Distributors, Politicians, Ambassadors or Trade Attaché's of Their Country, Academicians, Sales Leads and Other High-Level personas. Winners are not allowed to invite: Family members, friends or friend of friends using the VIP Invitation and RSVP System. This system was especially developed to get the most out of the event.
Dress Code & Admittance
Dress Code and Admittance is especially important because the Gala-Night is a memorable event where winners take photos to share with friends, family and the media, and connect with others. Male participants are expected to wear a tuxedo, dinner suit or black suit. Female participants are required to wear evening or cocktail dress. Guests are allowed with pre-registration only. A single guest can be admitted for each winning entry. Guests are expected to register themselves in the registration desk while entering the event.
Obtaining the Invitation
Winners can login to their control panel and browse to post-competition tab to download their exclusive invitations for the A' Design Award Gala Night. From the same page, Winners can also register a free guest, and also use the VIP-RSVP System to invite key figures, politicians, industry leads and further press members. It should be reminded that a QR Code is integrated into the invitations that are scanned at the entrance of the event, this allows A' Design Award to keep a track of check-ins and helps to organize the award presentation in an efficient manner.
What happens during Gala-Night?
After the registration period, a welcome cocktail starts. After the registration, and the welcome cocktail, the celebration usually starts by discussing the facts and figures of the competition; several key people provide their insights regarding the overall entries and the competition trends. Afterwards the awarding ceremony starts; winners are invited to the stage to take their awards and provided an opportunity to add a few words. After the awarding ceremony, a grand cocktail starts with fine Italian food, simultaneously winners take photos at the Winners' Wall, Signature Board and among themselves, the event lasts a few hours to provide enough opportunity for winners to connect to each other. Drinks are served throughout the night.