In 2014, Girod Instruments, one of the best Swiss quality provider of metrology solutions, will kick-off a celebration to commemorate 50 years of precision measuring success.
Girod Instruments was founded in 1964 as family business. Today it is still managed by the same family and this gives their customers the possibility to work really closely and to share tasks and responsibilities.
The company's speciality are Girod-Tast lever-type dial indicators.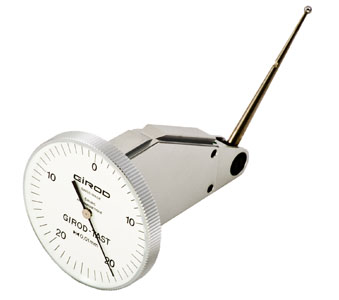 Special events will be scheduled for Girod Insturments' valued customers, suppliers, and employees throughout the year at various locations to allow Girod Instruments the opportunity to personally thank the companies and individuals for their on-going support and commitment over the past half century.
"Girod Tast has prospered only because of the dedication and support received from our customers, suppliers and employees throughout the years. That's why we want everyone who has been a contributor to our success to share in celebrating with us", said Marie-Christine Bouduban CEO of Girod Instruments.
Source: Presscenter.us