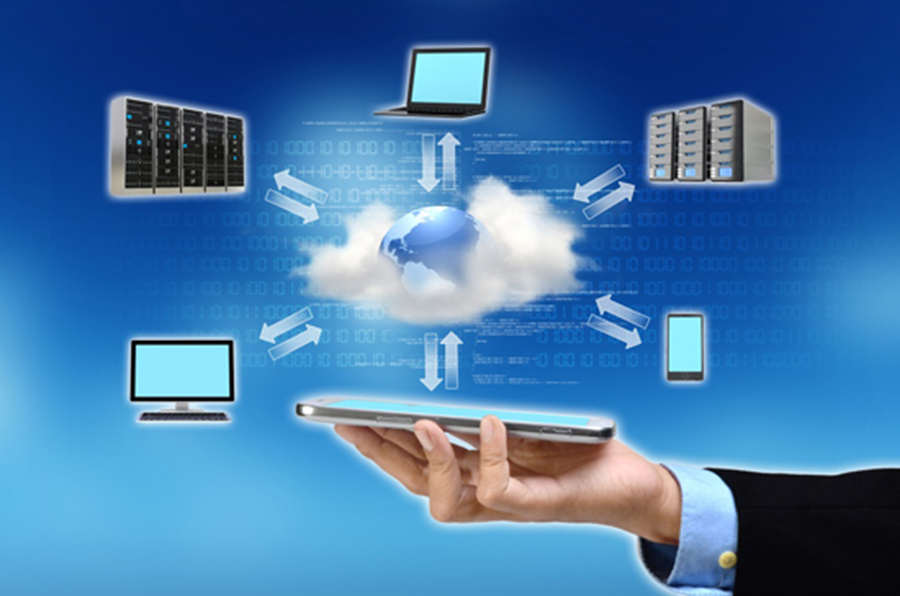 When you're in an industry as mobile as the construction industry, finding economical ways to improve productivity and customer relations is always a top priority. The construction industry often requires the coordination of key players across multiple job sites. Effective project management practices must be put into place in order to successfully complete each job. From communicating with clients and staff  to having access to project changes, schedules, and budgets, the successful completion of each job requires a great deal of connectivity. As such, the new advancements in cloud based technologies have allowed construction companies to streamline such processes effectively.
Cloud computing is a method in which individuals utilize a network of remote servers, hosted by a chosen provider over the internet. The servers allow users to easily store, manage, and process information from various platforms. This is an alternative to having to utilize local servers and/or personal computers which limits mobility. For construction companies who have invested in cloud based software and other technologies through trusted vendors, it means the efficient management of many of their business applications. It allows construction companies to store pertinent data and easily access it from any form of mobile device.
There are several advantages that construction companies can take advantage of by investing in cloud based technology.
Remote Access – Whether your staff is in the office, in a meeting with clients, or at a job site, cloud based technology allows them to connect from anywhere with the use of varying mobile devices.
Improved Collaboration – The construction industry requires a great deal of collaboration amongst staff and owners. Cloud computing helps to facilitate such cooperation. Users are able to share documentation as it pertains to various jobs, edit information and address changes, view necessary information such as blueprints and drawings, as well as hold video conferences.
Reduced Costs – Cloud application providers save construction companies a great deal of money. Construction companies now have the application, processing power, and storage capacity necessary to carry out jobs of all magnitudes from virtually anywhere.
Scalability – As a construction company's needs grow, cloud based technology provides a simplistic means for adjusting. Whether they need more storage capacity or additional service applications, this can be done efficiently to meet those needs.
Data Security – The right cloud applications provider will have varying layers of security in place to protect important business information. They will provide a series of solutions for data backup and ensure that authorized users of the application are allowed to receive uninterrupted use of their data.
Improved Customer Satisfaction – developing and maintaining strong relationships with owners is the best way to stay successful. By investing in cloud based technology, construction companies are able to improve productivity and efficiency on each product as well as keep their clients in the loop throughout the entire process.
Technology has certainly helped many businesses to streamline practices, improve productivity, and lower costs. When it comes to the success of your construction business, determining which forms of technology to invest in is quite evident. Cloud based applications and technology provides many benefits and allows businesses to effectively produce quality results. If you are considering the possibility of investing in such services for your business, it is ideal to research several cloud service providers to ensure that you're putting your data in the hands of a qualified company.