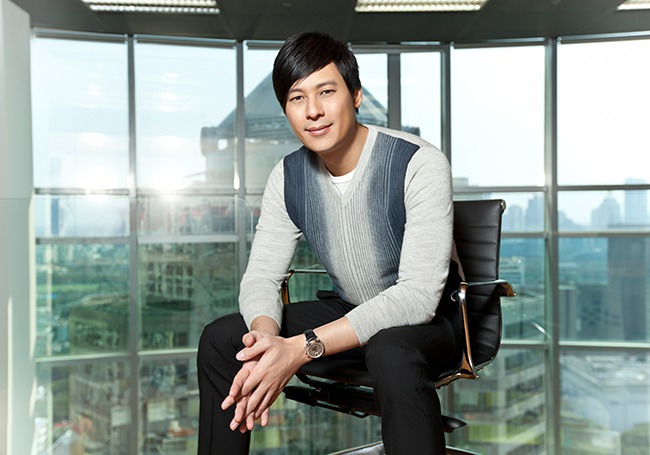 Thailand's electricity generation has so far kept pace with rising demand, up 44% in the last decade. Some 70% of it is from imported natural gas. To reduce this dependence, officials have been pushing green energy. The goal is to derive a fourth of its power from renewable sources by 2021, up from 9% currently.
With his Wind Energy Holdings operating two wind farms situated in the northern province of Nakhon Ratchasima, generating a combined 207 megawatts, and seven more projects with a total capacity of close to 650 megawatts being developed, Nopporn "Nick" Suppipat, 43, occupies a green sweet spot. Helped by generous government subsidies, Wind Energy is already profitable, notching up net profit of $25 million in 2013.
Suppipat is mulling an IPO next year to fund a regional expansion, possibly through acquisitions. In March a private placement of Wind Energy's shares valued the firm at an eye-popping $1.2 billion. The deal propelled Suppipat, who holds a 65% stake, along with his key backer, Pradej Kitti-itsaranon (with 24%), into the ranks of the nation's richest.
The son of dentists who sent him to high school in the U.S., Suppipat started dabbling in the stock market after his return. By age 21 he'd made his first $1 million and bought his first Ferrari but went on to lose it all. Selling his toys, he invested in a power project but had to unload it after the 1997 financial crisis. His next venture in magazine publishing fared no better, running up losses. In 2005 he decided to go back to power but this time latched on to wind energy.
Renewable energy firms have caught investors' fancy and are lately enjoying a run on the Thai stock market. Shares of solar producer Energy Absolute have more than doubled since its IPO last year, boosting the net worth of founder Somphote Ahunai. Others are piling on; WHA Corporation, a warehousing firm founded by Somyos and Jareeporn Anantaprayoon, has announced a solar joint venture. Concretemaker Superblock, where Suppipat's partner, Pradej, is an investor, is also diversifying into solar.
By Naazaneen Karmali
Source: Forbes