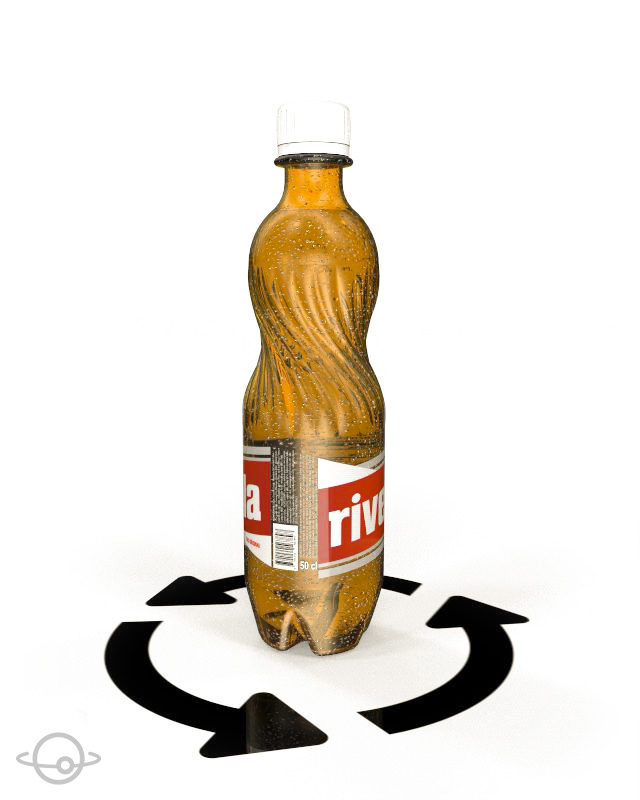 Autodesk as ever has taken the opportunity of SIGGRAPH to highlight the next generation of its storytelling and collaboration tools. "The continued growth of AR and VR and steady flow of new productions from Netflix, Amazon and others, mean animation and VFX houses are in more demand than ever. We're focused on helping our customers create, connect and compute faster and more efficiently so they can balance their increasing project loads with tighter schedules and budgets," said Media & Entertainment SVP Chris Bradshaw.
For the overall Media & Entertainment Collection, new subscription benefits include Cloud Rights, popular drawing tool SketchBook for Enterprise, and access to an Arnold 5-pack promo starting Sept. 7.
Maya 2018 offers additional character creation, motion graphics, and rendering functionality. Improvements have made character creation easier, faster, and fun. The motion graphics toolset now includes dynamics and new instancing capabilities. Maya 2018 is available with the latest version of Arnold, including new features and core architecture improvements.
Shotgun has introduced features to simplify workflows, make it easier to integrate creation tools with Shotgun, and strengthen security. Shotgun 7.2 introduced plug-and-play integrations to accelerate artist workflows; updates to RV; and new single sign-on. Shotgun 7.3 continues to build on a secure and reliable foundation for studios by adding improvements that make it easier for site administrators to run and manage Shotgun. Features include smart data retention for improved site performance and community-driven enhancements including improved action menu items and the ability to restart your own site.
Arnold 5.0.1 builds on the strengths of the recent 5.0 release, and includes new functionality like AOV shaders for cryptomatte workflows, thin film for standard surface shader and additional updates and optimizations. Arnold 5.0.1 is available with the latest versions of Maya and 3ds Max or as a plugin for additional DCC applications; and is now available for free to educational institutions through the Autodesk Education Portal.
3ds Max update adds VR authoring tools for design visualization artists and generalists; 3ds Max interactive, a VR engine that simplifies the creation of immersive and interactive architectural visualizations; and additional UX and UV unwrap improvements. Check it out in a 3ds Max to VR Workflow demo at the booth.
Flame Family 2018.2 introduces new creative tools that enhance artist productivity and expand pipeline integration possibilities. Some new features are Pybox, a python scriptable software handler for processing images via external renderers; projector functionality, map inputs and a contextual menu in action; smart merge for the connected conform workflow; and the ability to drive the batch environment via scriptable commands.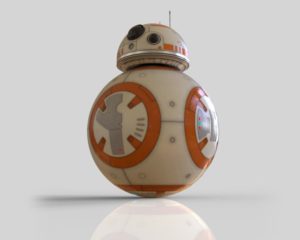 Visit booth #801 or click over to Autodesk's dedicated SIGGRAPH page for details.
HP, NVIDIA and Technicolor have teamed up to explore the next frontiers of human colonization with the "HP Mars Home Planet" project. Participants will work together to design and engineer an urban area for one million new inhabitants on our red neighbor, then they'll bring it to life through photorealistic renders and virtual reality. (NVIDIA also collaborated on Fusion's Mars 2030 VR experience, launched last year.) The Concept Phase — phase 1 of 3 — kicks off this week at SIGGRAPH, with participants imagining and illustrating a vehicle, building, infrastructure or products — anything from scanned napkin sketches to 3D renderings will be accepted. Participants can register now at hp.com/go/mars — the first 10,000 registrants will receive a Mars 2030 download code and terrain files. The project winners will be announced at SIGGRAPH 2018.
StratusCore announced significant enhancements to its cloud-based Dynamicshot platform for digital artists and creative studios. The platform is already used by global content producers such as Sony, Sony Interactive, Universal, DreamWorks and Netflix, and more than 45,000 digital artists worldwide. This includes new Digital Escrow service with milestone-based review, approval, delivery and payment system; Virtual Workstation Anywhere program enabling creative work in game engines and 3D modeling programs over browser; specialized Game Development Virtual Workstation with access to Unity 2017 and Unreal Engine 4 (support for CRYENGINE and more in development); direct cloud rendering access via LaunchPad; and new pricing models for rendering software.
"There's a massive opportunity to unleash significant efficiencies in digital content creation with the flexibility, intelligence and collaboration that only the cloud can impart," said Denise Muyco, co-founder & CEO. "We are staying ahead of the pack by closely working with our artist community and partners to build a potent set of connected services that allow digital artists and studios to better compete in the digital content creation workplace."
X-Rite Inc. and its subsidiary Pantone have announced that AMD Radeon ProRender for 3ds Max, Maya and Blender natively support the Appearance Exchange Format (AxF) it developed — and in a separate announcement, that Next Limit Technologies Maxwell 4.1 does as well. AxF is a vendor-neutral format that enables the communication of all aspects of a physical material's appearance – color, texture, gloss, refraction, transparency, translucency, special effects (sparkles) and reflection properties – in a single, editable file to bring physically correct material representations to VFX, animation, product design and 3D visualization. New allies join other leading render and CAD tools Allegorithmic Substance Designer, Autodesk VRED Professional 2017, Lumiscaphe Patchwork 3D, Luxion KeyShot and NVIDIA Iray.
AxF is the foundational component of X-Rite's Total Appearance Capture (TAC) ecosystem, a solution that brings a new level of accuracy and efficiency to the capture, communication and presentation of physical materials in the virtual world. This is comprised of the TAC7 scanner, PANTORA Material Hub desktop application, and Virtual Light Booth (VLB). Physical material samples are scanned using the TAC7 scanner, which captures appearance properties digitally to create AxF files that store appearance data. The files are stored, managed, viewed and edited in the PANTORA desktop application.