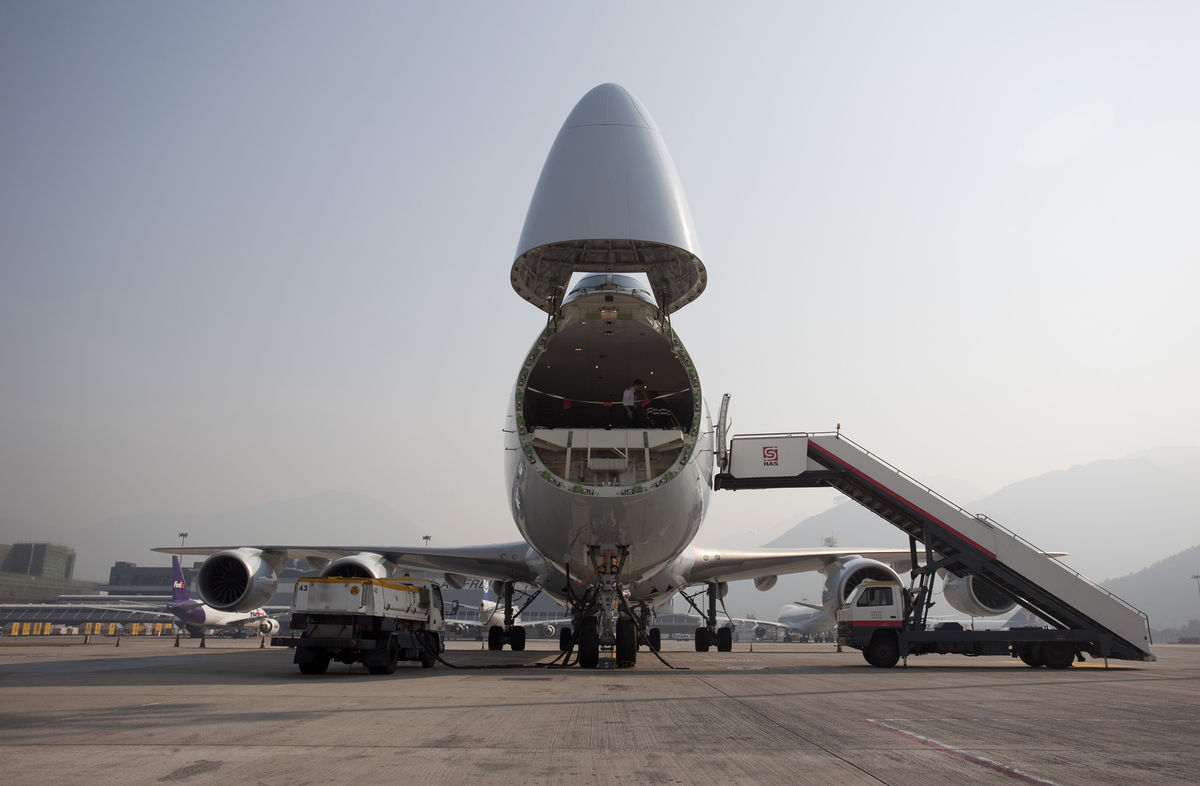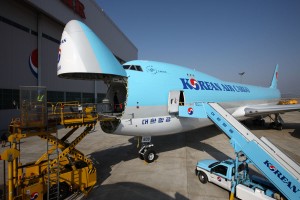 Boeing Co. (BA) is in talks to sell 747-8 jumbo jets, the four-engine model that has struggled to attract buyers, to the commercial finance arm of China's biggest lender, three people familiar with the matter said.
ICBC Financial Leasing Co. is considering a purchase of 747-8 freighters to place the aircraft with South Korea's Asiana Airlines Inc. (020560), which flies 10 older cargo versions of the 747, two people said. The discussions are for four or five planes, with a total list value of as much as $1.8 billion, one person said.
A deal with ICBC Leasing, a unit of Industrial & Commercial Bank of China Ltd., would extend Boeing's reach in the world's most-populous country and provide a much-needed boost for its iconic hump-backed jet. The Chicago-based planemaker has won just one 747-8 order in 2014 as carriers shift long-range flying and airfreight to more-efficient twin-engine models.
Doug Alder, a Boeing spokesman, declined to comment on the ICBC Leasing talks. ICBC Leasing declined to discuss any negotiations with Boeing, according to a Beijing-based spokeswoman for the lessor who refused to be identified, citing company policy.
"We aren't currently expecting to lease aircraft from a Chinese lessor," a spokeswoman for Seoul-based Asiana, Lee Hyo Min, said by phone.
Boeing may announce the ICBC transaction next month at the Farnborough International Airshow in England, one person said. The event is this year's biggest forum for aircraft introductions and sales.
Emirates Discussion
The world's largest planemaker also is in talks with Emirates as the company seeks to keep the jet's assembly line humming. Boeing has 51 unfilled orders for the 747-8, about three years of production, after slow sales prompted two production cuts last year to the current annual rate of 18 jets.
The 747-8 features a bigger wing and an elongated fuselage hump, the latest upgrade to a jet family whose commercial service began in 1970. The freighter version of the 747-8 debuted in 2011, followed by the passenger model, dubbed the Intercontinental, in 2012.
Cathay Pacific Airways Ltd., based in Hong Kong, has ordered 14 747-8s, Korean Air Lines Co. has bought 17 and Air China Ltd. has ordered five, according to Boeing's website. While the freighter and passenger versions both retail for about $357 million, airlines and lessors typically pay less than list prices.
Jumbo Lessor
ICBC Leasing would be the first Chinese lessor to order the 747-8 as planemakers brace for a wave of purchases from the world's second-largest economy. Last year, the company arranged China's first lease of Airbus Group NV (AIR)'s double-decker A380 superjumbo jet.
China is poised to be the "most important single source of added growth" for Boeing and Toulouse, France-based Airbus as government planners chart aviation needs and economic growth for 2016 through 2020, Douglas Harned, a New York-based analyst with Sanford C. Bernstein & Co., said in a June 16 note to clients.
"The country has massively under-ordered airplanes to meet planned passenger growth due to the arcane ordering process tied to the country's five-year plans," Harned said. "We should be heading into a next wave of orders" even if economic growth is at the low end of forecasts.
ICBC Leasing, founded in 2007, owns and manages 337 aircraft, according to its website. The company, which also leases power, rail and construction equipment, reported assets of 150 billion yuan ($24.1 billion) as of June 2013.
By Julie Johnsson
Source: Bloomberg
Reposted from Presscenter.us