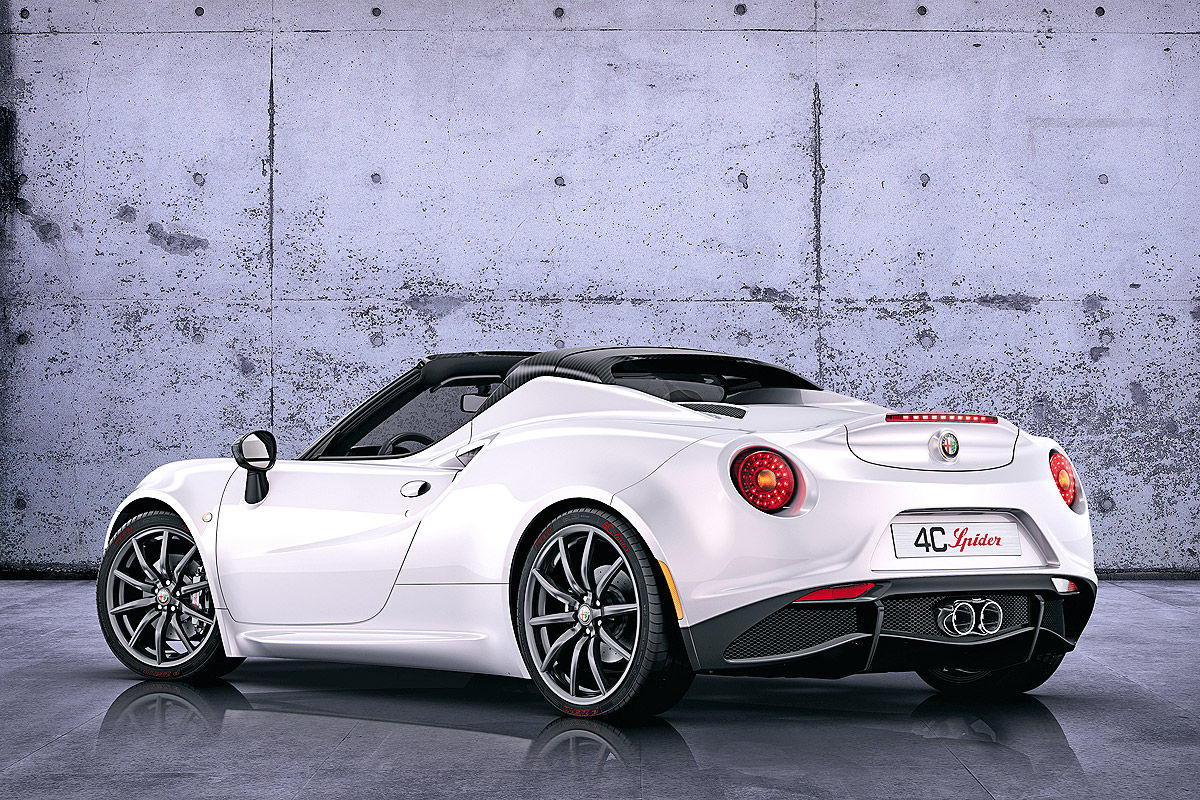 This week in Paris the world's luxury automakers will show off their best new work.
The Mondial de l'Automobile 2014 (Paris Auto Show) opens to the public on this Saturday, October 4, primed to dovetail perfectly with the final catcalls of Paris Fashion Week. And like the fashion designers before them, automakers will be doing their best to scatter their own catwalks, as it were, with style. (Or in the case of Stella McCartney's wrapped Jaguar XEs, employ fashion stars directly.)
These days, with consumers more educated and demanding than ever, they've got to.
"I don't think there's any separation between architecture, interiors, art, music, fashion anymore — they all blend together," said Keith Baptista at breakfast in Soho last week. The co-founder of MADE Studios had just finished his company's run of Lexus-sponsored New York fashion shows. "In order for automakers to reach those luxury customers, they have to be there. They have to be involved in those worlds."
While it's not as influential as the shows in Detroit and Los Angeles, the Paris Auto Show is a crucial opportunity for luxury automakers to flex some of their considerable muscle in their own backyard. And for foreign automakers like Citroen, Renault, Skoda, Vauxhall, and Peugeot that sell primarily in Europe and Asia, it's vital.
World Debuts
One crucial debut is Lamborghini's Asterion, a brand-new plug-in hybrid electric concept. The car has 910 horsepower and will go 31 miles (50 km) on pure electric energy before engaging its motor. CEO Stephan Winkelmann called it a 'ground-breaking, crucial step' for the Volkswagen AG-owned company.
Another VW subsidiary, Audi, will show off a brand-new A4 sedan and its next-generation R8 Supercar; MINI will debut its Superleggera Vision Concept; and Land Rover will introduce the athletic Discovery Sport. Ducati is showing its novel Scrambler motorcycle, an update to a classic frame.
Daimler's Mercedes-Benz AMG GT will finally show its face to the public along with a handful of other Mercedes-Benz offerings (S-Class Hybrid, C-Class Wagon). Infiniti's stunning two-door Q80 Concept and Volvo's charming next-generation SUV, the XC90, round out a strong group of luxury oriented new cars.
Convertible Life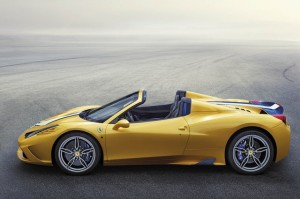 Shown in Geneva as a "design preview," Alfa Romeo's stylishly tiny 4C Spider is leading the pack of cool convertibles on show. In addition to the allure of its hot Italian body, it is also light, weighing just over 2,000 pounds. That's less than half what the primo luxe sedans from Rolls-Royce and Bentley weigh. So when you pair that flyweight with the 1.75-liter turbo four-cylinder engine, you get a sporty and relatively efficient 237 horsepower and 258 pound-foot of torque.
Elsewhere in drop-top world, BMW has a turbocharged 2-Series convertible that hints at a larger brand pivot: targeting buyers who want something compact and cheaper. (The company's bread-and-butter 3-Series has maintained its size and heft since its 1975 debut.) The 2-Series is more driving-focused than its 4-Series counterpart, with a lighter fabric roof and choice of a 240 hp four-cylinder or 320 hp six-cylinder engine. No other brand will have a rear-wheel drive convertible of similar size and at a (relatively) lower MSRP; final pricing yet to be announced.
Ferrari, on the other hand, has no such qualms about appearing immodest. This week in Paris it will show the 458 Speciale A, a limited edition series celebrating the various versions of the 458. (That model is famous for winning, among other races, the 24 Hours of Le Mans, the 24 Hours of Daytona, and the 12 Hours of Sebring.) It's the most powerful Ferrari convertible in history, hitting 60mph in 3 seconds on a 605-horsepower V8 engine. Nearly as quick: its retractable aluminum hard top, which takes just 14 seconds to deploy and adds only 110 lbs. (50 kg) over the coupe version. That's quite a feat for the stereotypically heavy and stiff convertible body.
Luxe Lifers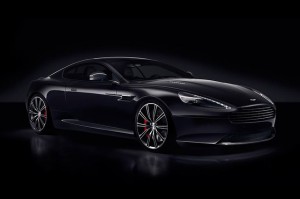 The Aston Martin Vanquish Carbon Black and Carbon White — other extremely limited editions of an existing model — will also make an appearance. Aston calls the black version a 'perfect accentuation' of the GT nature of its V12 sports car, as witnessed by its strong dark theme: black window surrounds, 10-spoke glossy black alloy wheels, an exposed carbon fiber roof, mirror caps and arm (black black black). The white version is an essay on contrast as its "Stratus White" paint plays against the dark carbon trim.
Each of these monochrome Vanquishes (also offered in the convertible Volante) comes with the ability to add highlights of color on, say, an accent brake caliper or an accent stitch or welt. Pricing has yet to be announced.
Finally, Bentley will show its 2015 Mulsanne Speed sedan, which will go on sale in 2016. True, a forthcoming SUV will be the hype-getter — it's due out in 2016 — but don't overlook that twin-turbo Speed. It houses Bentley's classic six and three quarter V8 and is the most powerful luxury sedan of its kind ever, with 530 horsepower and 811 pound-feet of torque, up from the 505 hp and 752 pound-feet of its predecessor, and considerably faster. Bentley is trying to promote the Mulsanne as not just a touring sedan but as a powerful modern driver, so the steering and suspension have been improved; speed will hit 60 mph in 4.8 seconds before it tops out at 190mph. That is impressive considering the car weighs nearly 6,000 pounds.
By Hannah Elliott
Source: bloomberg.com