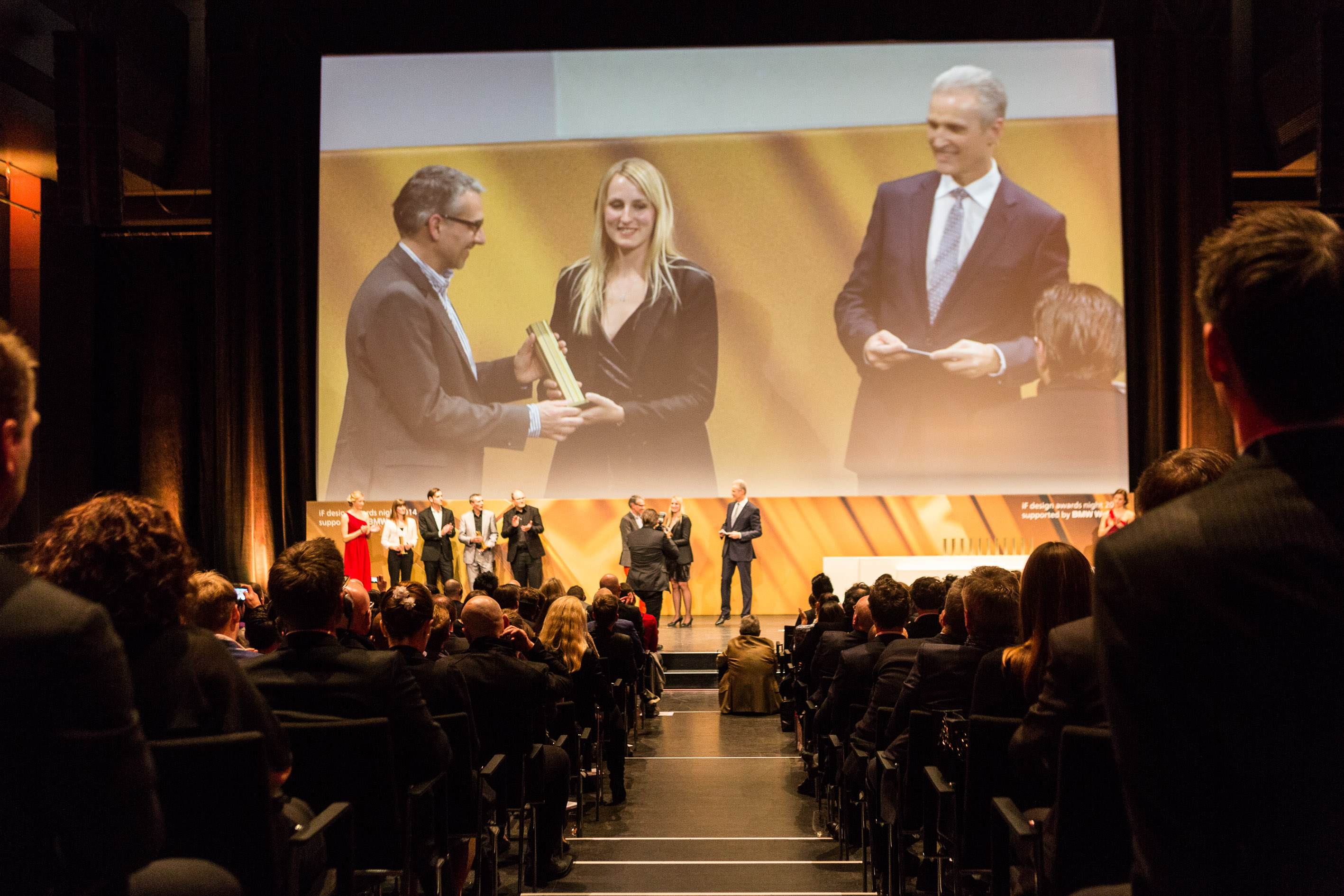 Marking the 61st iF design awards, a total of 75 iF gold awards in all three iF design awards were presented tonight at BMW Welt in Munich.
iF CEO Ralph Wiegmann hosted the ceremony in BMW's spectacular architecture and presented the 75 happy winners with their coveted trophies designed by Herbert H. Schultes. After the glamorous ceremony, some 2,000 guests from the areas of design, business, culture, politics and the media enjoyed a relaxed get-together.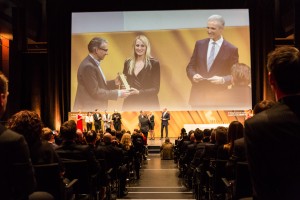 This year's iF design awards saw a total of 4,615 entries. Consisting of international design experts from various areas, the jury recognized 1,626 entries with the iF label: 1,220 in the iF product design award 2014, 311 in the iF communication design award 2014 and 95 in the iF packaging design award 2014. Participants from 55 countries competed in the awards.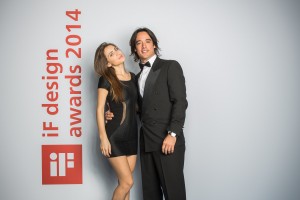 Once more, the prestigious iF design awards night took place during Munich Creative Business Week (MCBW), which, from 22 February to 2 March, offered a top-class programme featuring important themes in design.
Among the winners there is Enrique Luis Sardi. His design for the Tornos SwissNano industrial machine was awarded the prize for the best design of a industrial machine.

Source: IF Design Award